The Little Black Dress Challenge
Can you believe that Thanksgiving is right around the corner? Yeah, neither can we! Most people tend to slip away from their goals this time of year but we don't want that to happen to you! A 4 week challenge is a great way to stay on track plus you will have the opportunity to win a $50 gift card plus bragging rights! It's only 4 weeks - you can do anything for 4 weeks. You will be absolutely amazed at your progress. Put your excuses to the side, pull out the LBD that you want to wear and hang it up for motivation. EXTRA BONUS: Find out how to get our FREE HIIT eBook at the bottom. :-)
What is the 4 Week Shred?
Not for the faint of heart, this program was designed as a more advanced workout, preferably done after completing the She Sweats 12-Week Transformation or the She Sweats 12-week Run Builder. Focused on strength training and HIIT in a circuit-based workout, the four weeks are structured to optimally shed fat and help retain the muscle you have worked so hard to build. (NOTE: This is NOT a beginner program and is NOT meant to be completed year-round.)
Not Quite Ready for the Extreme?
No problem. You can choose any of our other workout plans and complete 4 weeks of it and send in your pictures the same way!
How It Works:
Grab a copy of our
She Sweats Extreme 4-Week Shred
(gym version, home version or a combination of both - they are interchangeable.) or any other She Sweats workout plan by November 1, 2014. You must have your own copy to enter. It is illegal to distribute copies of this workout.
Extreme 4-Week Shred Bundle - Home and Gym Versions - $25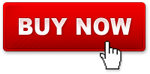 Extreme 4-Week Shred Home Version - $15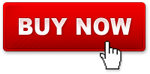 Extreme 4-Week Shred Gym Version - $15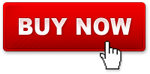 Take your "before" picture with a date stamp or holding a newspaper. You can take your before picture in workout attire or even that LBD that you want to wear to your big event.

Complete the 4-Week Shred.

Take your "after" pictures the same way you took your "before" pictures.
Read about the workout plans and start the challenge here.
How You Win:
Email your "before" and "after" pictures to thegang@heandsheeatclean.com with the subject line She Sweats Extreme Challenge. All pictures are due by November 28, 2014 at 11:59 PM. The winner will be announced by December 1, 2014.
What You Win:
Bragging rights and a $50 gift card! Oh, and staying fit and healthy through the holidays!
The Motivation:
We have a She Sweats Facebook page and a She Sweats Facebook group for you! Do you have a blog? Are you on social media? We would LOVE to see you updating about your journey! Please email us at thegang@heandsheeatclean.com if you plan to blog about it so we can follow along! You DO NOT have to have a blog but if you do post on social media be sure to tag us AND use the hashtags #heandsheeatclean and #shesweats.
Connect with us!