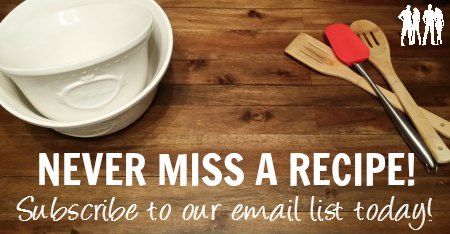 Call me crazy but I just recently started boiling chicken! I don't like to bake chicken because it really dries it out so for the last few years we have been grilling it or using the crock pot. I have been amazed at how good it is boiled - it stays very juicy and is easier than baking or grilling it! Since I have found a new way that I love chicken I wanted to share it with you! You can eat it plain or use this in your favorite chicken recipe (we will be sharing some with you soon)!

Ingredients:
Boneless Skinless Chicken Breasts
Spices, your choice (We use sea salt, black pepper, and minced garlic)
Directions:
1. Place chicken in large pot and cover with chicken broth and water (I usually do a mixture of both). Be sure to cover all chicken. Add your desired spices (I usually add 2 Tbsp minced garlic for 6 chicken breasts and just sprinkle sea salt and pepper) and vegetables (I've used carrots, celery, onions, etc...clean out your fridge!).
2. Bring to a boil on medium-high heat.
3. Once boiling, reduce heat to low and cover.
4. Allow chicken to cook until heated through (this usually takes 25-30 minutes for 6 chicken breasts and 8-15 minutes for 3 breasts, depending on the size). Always check the temperature with a meat thermometer.
He and She Tip: I love making mine with just minced garlic, sea salt, and pepper. Then each time I eat it I can season it however I want. It's really good with mustard! We will be sharing some of our favorite recipes soon using boiled chicken!
Try our Clean Eating Chicken Salad using boiled chicken. It's a very simple meal to prepare and is great for leftovers!