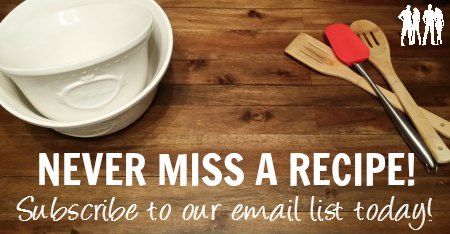 I know we have been saying this a lot lately (like we did with our new
Chocolate Almond Oatmeal Protein Shake
), but this is one of our new favorite recipes! Initially we made it for breakfast since Jim was getting a little sick of eggs, but soon discovered these tasted like a treat more than a breakfast food. (You can still eat them for breakfast if you want though.)
If you miss the crumby taste and texture of muffins laden with butter and unhealthy ingredients, you need to try these! Nothing that isn't healthy and gluten-free, these will be your go-to recipe for wowing guests and keeping your kids (and husband) happy!
Eat Clean Blueberry Crumb Cake Muffins
1/2 cup unsweetened applesauce
1 cup unsweetened almond milk
1 TBSP pure vanilla extract
1 1/2 cups frozen blueberries
1. Heat oven to 375 degrees Fahrenheit.
2. Using a large food processor or blender, puree applesauce and banana until smooth.
3. Add eggs and process for approximately 45 seconds.
4. Add remaining wet ingredients and mix.
5. Add dry ingredients and mix thoroughly.
6. Remove blade from food processor and fold blueberries into batter mixture.
7. Add to muffin tin and bake for 17-20 minutes until golden brown.
Serving size is 2 muffins.
Approximate Metrics per serving: